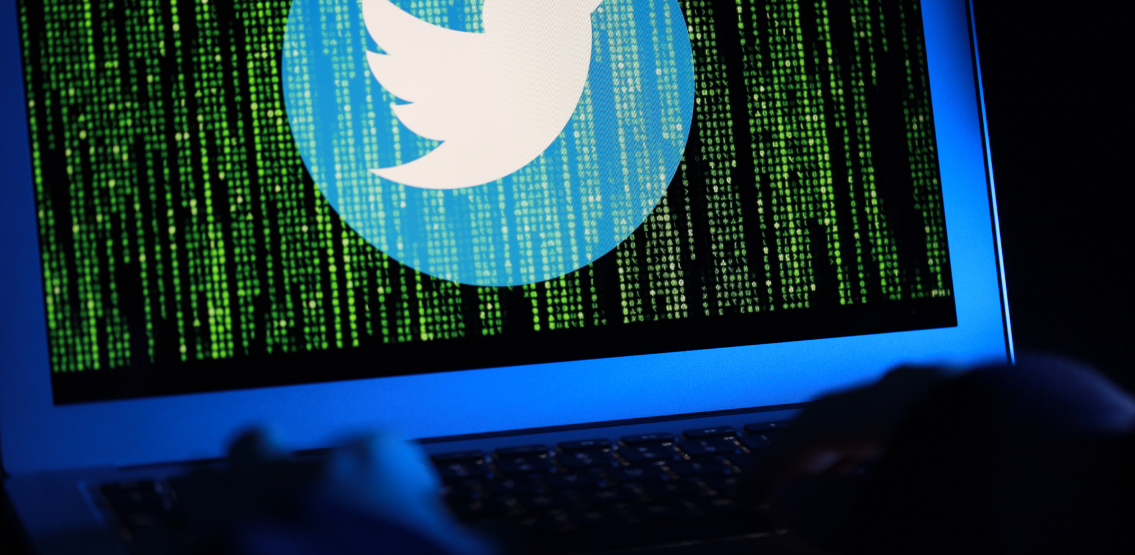 Beeple's Twitter account was hacked on sunday, with the hacker linking his account to a phishing link that drained one ETH from users who clicked on a fake raffle.
The digital artist Mike Winklemann, known to most as Beeple, was the unwitting facilitator of a scam that drained an estimated $71,000 in crypto from thousands of accounts. 
Beeple's account was hacked by malicious agents whose actions promoted a surprise mint of an exclusive drop with Louis Vuitton. Two Twitter posts in total were shared before the scam was unveiled. The second of which claimed Beeple would be releasing exclusive NFTs in a free mint.
Twitter user Harry.eth, who works in security for the MetaMask wallet, alerted users to the hack, and how clicking on Beeple's Twitter link would result in them losing one ETH from their accounts. He Tweeted on Sunday: Beeple's Twitter account has been compromised (ATO) to post a phishing website to steal funds."
Beeple responded as soon as his Twitter was restored, confirming the hack: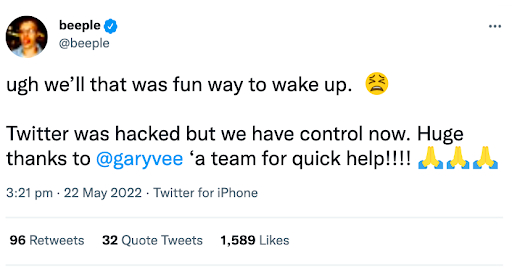 He added in a further tweet:
"Stay safe out there, anything too good to be true IS A [F*CKING] SCAM. And as side note, there will never be a SURPRISE MINT I mention one time in one place starting at 6am Sunday morning."
As Beeple is a high-profile figure in the crypto, and now art world, the malicious actors were able to use his profile to promote the crypto scam. Cybersecurity researchers were quick to prove that the Beeple drop was indeed too good to be true, with Beeple noting how Gary Vaynerchuk's team had helped secure his profile. Many of Beeple's followers have confirmed that they fell for the hack, with some users sharing how this led to them losing their entire life savings.
Disclaimer: This article is provided for informational purposes only. It is not offered or intended to be used as legal, tax, investment, financial, or other advice.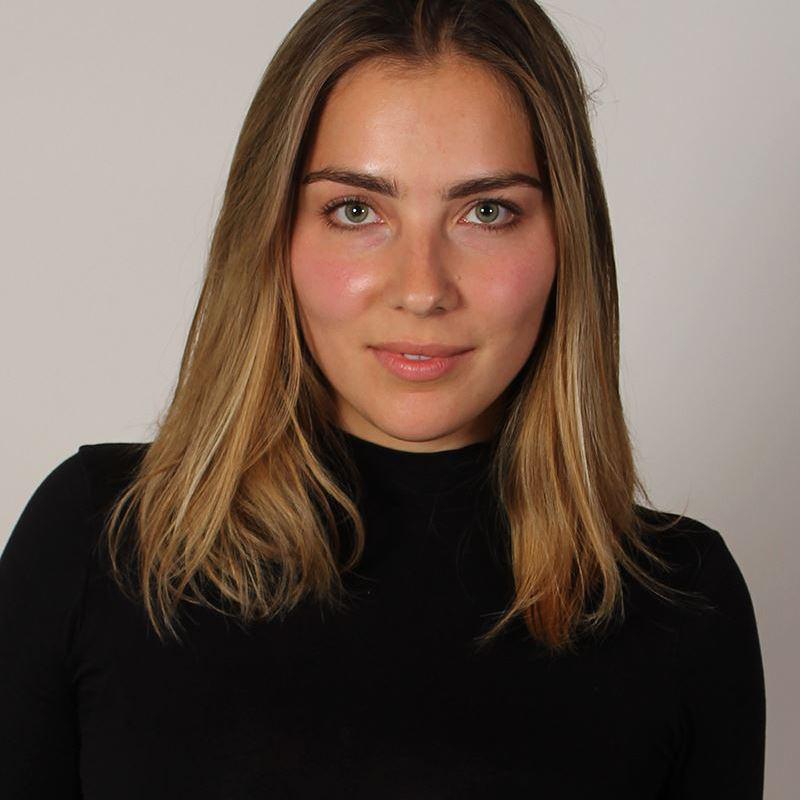 Samantha has worked as a content specialist over the past several years. She enjoys creating digestible content so that the masses can learn more about this fascinating industry.